You must know by now that I love chocolate, a lot. My eldest son could devour a large wedge of chocolate fudge cake in minutes at a very young age, and his little brother seems to have followed in his footsteps.
It would appear I have passed on my love of chocolate…
So, I was delighted to be asked to take part in Dr.Oetker's chocolate challenge to help inspire nervous bakers and more experienced bakers to get creative with chocolate. It was a tough choice trying to decide what to make from the Chocolate Indulgence section of their website but eventually I settled for their rather delicious looking Coconut Chocolate Bars.
Now, no judging my coconut chocolate bars against Dr.Oetker's …mine are supposed to have a rustic feel *cough*. To be fair, I made the biscuit base gluten free so it was a little crumblier than it probably should be.
These coconut chocolate bars make great after school snacks and they are sturdy enough to take on picnics or for packed lunches. Think Bounty bar crossed with a Twix.
There are a few stages to the bake but it isn't difficult. The hardest part, I found, was getting the biscuit base mixture to stay in the tin. I used the back of a spoon and a spatula to do it although it took a bit of time.
Of course anything I bake ends up being shared with the children, and they have shared the coconut chocolate bars with their friends too.
Throughout March Dr.Oetker is running a Twitter competition to win a deluxe hamper of their chocolate products. To enter tweet @DrOetkerBakes a photo of all your chocolate bakes, tell them who you'll be sharing it with and use the hashtag #evenbetterbaking
To help you get started Dr.Oetker have a huge range of chocolatey products to inspire, from cooking chocolate, to decorations, to chocolate powders. And their website has some great tips on baking and decorating with chocolate plus handy tips and tutorials.
Coconut Chocolate Bars recipe
Coconut Chocolate Bars
Make sure the chocolate you use is actually gluten free if you need this to be gluten free
Ingredients
For the base-
100g soft butter
50g caster sugar
115g plain flour ( I used Doves gluten free)
15g cocoa powder
For the topping-
Dr.Oetker free range egg white powder sachets x 2
100g caster sugar
150g unsweetened dessicated coconut
5ml vanilla extract
100g Dr.Oetker Fine Cooks' milk chocolate
50g Dr.Oetker Fine Cooks' extra dark (72%) chocolate
50g Dr.Oetker Fine Cooks' white chocolate
Instructions
Preheat the oven to 180ºC.
Grease and Line a 20 cm square cake tin.
In a bowl whisk the butter and sugar until pale & creamy.
Sift in the flour and cocoa & mix well to make a crumbly dough.
Press the mixture evenly into the tin to cover the base, I used both the back of a spoon & a spatula to help me do this.
Prick the dough with a fork and bake for 15 minutes.
Remove from the oven and reduce the oven temperature to 140ºC.
Mix the egg white powder as per the instructions on the pack and whisk until stiff.
Gradually whisk in the sugar to make a glossy meringue.
Fold in the coconut and vanilla extract.
Pour the meringue mixture over the biscuit base and spread evenly to cover.
Bake in the oven for 25 minutes until the top is golden.
Leave to cool in the tin.
Melt the chocolate slowly in a bowl over a barely simmering pan of water.
Pour the chocolate over the baked coconut mixture and spread until it is all covered.
Melt the white chocolate in the same way, remembering to do it very slowly, and then drizzle over the milk chocolate.
Leave to cool, however when nearly set score the top with a knife to make 14 bars, this will help prevent the chocolate from breaking when it is set hard.
When the chocolate is hard and completely cold cut the bars.
Enjoy.
Linking this recipe up with the following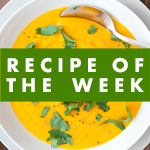 Disclosure: I was sent a huge bundle of chocolate products from Dr.Oetker